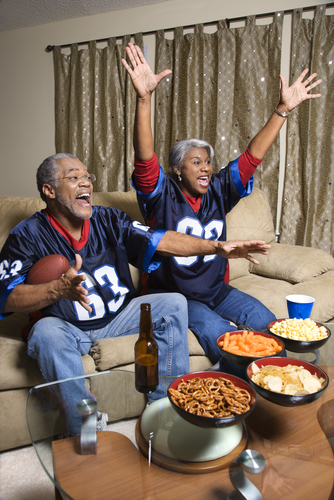 Sports fans always want to see the sports action up close and personal. Whether its just a preseason game or a big Superbowl party, a projector rental lets you witness every exciting moment with your buddies. A rental can allow you to enjoy the game in the comfort of your own home, without having to bother with large crowds and high-priced tickets and refreshments. Turn your wall into a sports venue and impress all viewing participants.
Get a Quote:
Sporting Event Projector Rental
Nothing beats the feeling of watching your favorite sports team make a big play on a big screen. Make your next sporting event memorable with a sports projector rental from Rent Our Projectors.