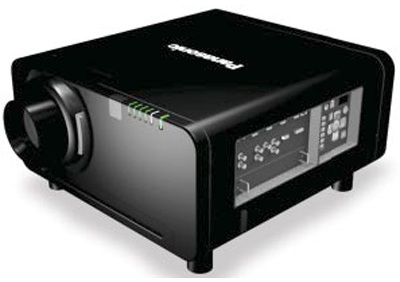 If you are planning a large event, and require video presentation technology, then you need a powerful and bright projector for showing large format aspect ratios. The agents at
RentOurProjectors.com
have just the right knowledge and experience to procure the right kind of
Large Venue Projector Rental
for your event, including delivery and installation!
Large Venue Projector Rentals have boosted brightness and performance levels compared to your standard projector. New large venue projectors use a multiple bulb system to boost the brightness. Ultra-high brightness of up to 10000 lumens makes sure that anyone can see your presentation. High contrast ratios (greater than 1000:1) make sure that your images are beautiful and rich in color.
A 10,000 lumen projector rental can broadcast your 'live' video or project your image on a fifty foot convention center wall. It is the right tool to get maximum results at a much lower cost than video walls.
Usually high-lumen projectors are bulky and weigh more than your typical projector and require installation. Renting Large Projectors saves money, and having the projector installed saves time and frustration.
Large venue projectors are great for staging events, conference centers and corporate meetings, training classes, large auditoriums/churches, government institutions and more!