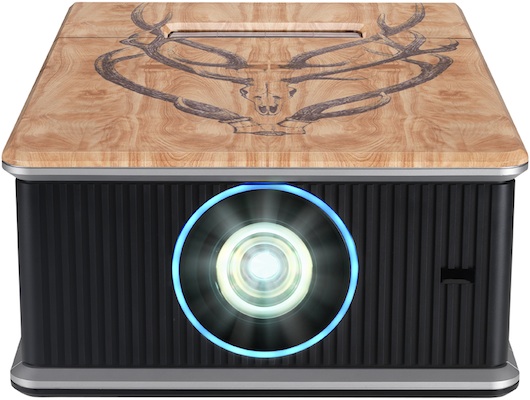 If you know anything about projectors, then you know that their physical appearance is nothing to jump up and down about. Nearly every projector is square, large, one solid color and, overall, completely boring. The reason for this is because projector manufacturers typically spend so much time into making the images projected look good that the exterior of the device is an afterthought. Well, that doesn't have to be the case any longer thanks to InFocus.
If you have a projector that is not tucked away in a corner or mounted from the ceiling, then the physical appearance isn't all that important. However, if you have one that is out in the open, then why not make it look cool? The new IN5533 and IN5535 projectors from InFocus have, supposedly, completely customizable top panels that can basically match any style you are looking for. You can currently get these devices in wood grain, black, white or with a pre-primed skin so you can create your own design.
Aside from customization, both projectors have a 6,000 lumen brightness, a six segment color wheel and technologies like DLP Dark Chip and InFocus Brilliant Color. These technologies allow both the IN5533 and the IN5535 to excel in rooms of high, ambient light. The IN5533 comes with a 1280x800 resolution, whereas the IN5535 offers a higher 1920x1200 resolution.
If you are looking for an nice alternative to the bland and boring look of your average everyday projector, then check out the customizable IN5533 and the IN5535 from InFocus if you want to add a little life to your projector experience.
Source:
Audio Video Revolution