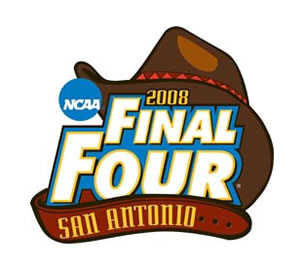 The Final Four is rapidly approaching, the semifinalists facing off this Saturday night; North Carlina will play Kansas, and Memphis will play UCLA. The victor of each game will compete against one another Monday, April 7th in San Antonio for the title of best college basketball team in the United States.
What better way to enjoy the game than an
Ultra-Portable Projector Rental
from RentOurProjectors.com? Invite your friends over, procure some drinks, chips, and dip, and kick back to watch the game in true bigscreen format.
RentOurProjectors.com stocks a full variety of projectors:
Large Venue Projectors
,
Wireless Projectors
,
DLP Projectors
,
LCD Projectors
, and
DVD Projectors
. Call today at 877-422-1907 to book your rush delivery Final Four Projector Rental.